In just a few days you'll be able to party like it's 2005! Take a trip back to before the events of FantaSize episode one with esteemed scientist Amanda Carrey for... a Valentines Day date? As pointed out by detail discovering super-fan Bowyer9, Amanda had mentioned she had a boyfriend WAY back in the pre-order comic that came with FantaSize on DVD! All for just joining the $10+ tier on my patreon this month!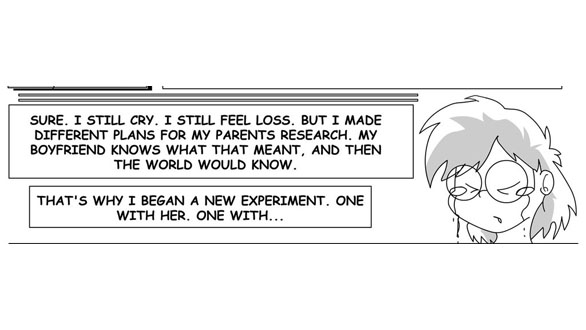 Starring Amanda's official voice actress from the animation, this audiobook features a look into her early days of size change technology research. We only know the super villain she has become. This story instead features some pretty unexpected moments that I'm sure fans will love! Get ready to find out who Amanda's boyfriend was and exactly what happened to him in this months audiobook release!
Don't forget, on Patreon ALL of my content is available all of the time! So if you sign up right now, you can listen to Akiko's audiobook from last month at no additional cost than just regular $10+ tier admission! You'll then have access to Amanda's audiobook as soon as it's released on Tuesday! How cool is that? There's so much artwork on there too!
So sign up today
:
www.patreon.com/DarkainArts
The audiobook will also be available separately on my stores.
Stay tuned! There's important research to be done!